Woo Who!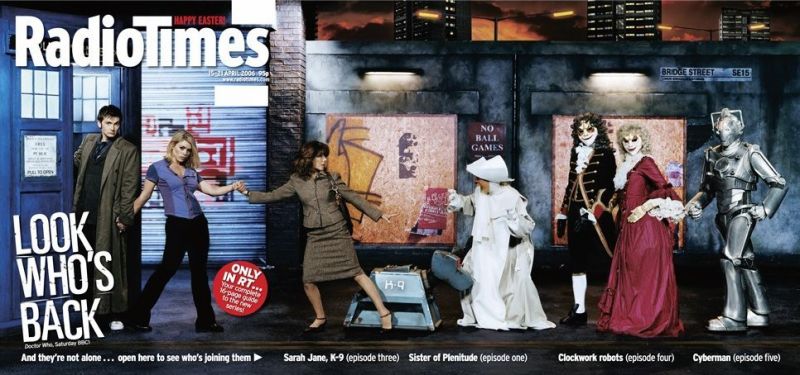 Doctor Who returns to British TV screens–and file-sharing programs around the world–in four days!
This is the way-cool cover of the Radio Times special issue (used without permission) celebrating the start of season two.
Is it wrong to think that Sarah Jane Smith (real-life age: 58) still looks hot?