Obligatory Kitty Photos
Having both cats and a blog, it is inevitable that from time to time I will post some kitty pics.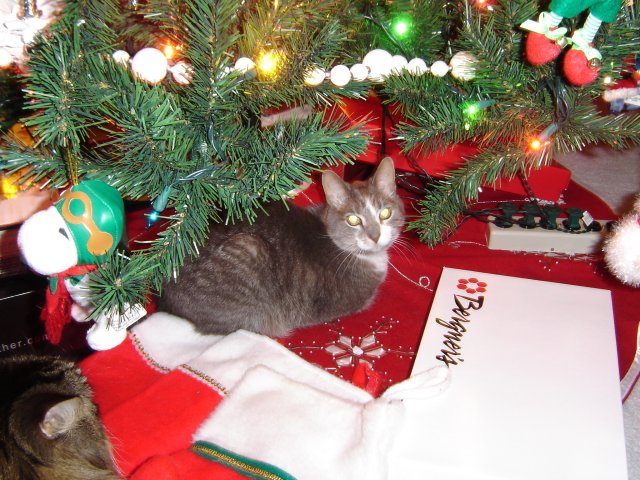 If you know our cats, you'll understand what's so unusual about that last photo. Not once in the decade or so that we've had both Tigger and Hobbes has this happened. At least, until last week. Awwww, cute!