Notes From The Apocalypse
I spent much of my week off immersed in the world of Fallout 3. I've now witnessed my digital me die dozens of times. It's still weird.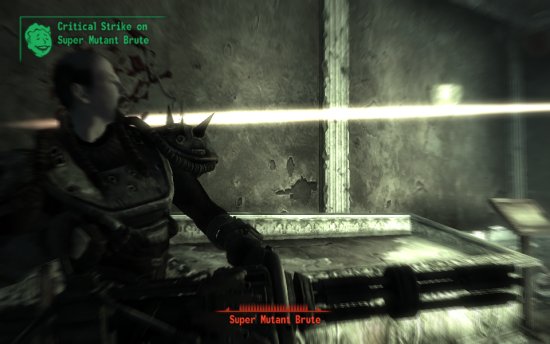 Here are some random observations regarding my travels in the D.C. Wasteland.
There's no crippling injury that can't be cured by an hour's sleep.
I applaud the game designers' inclusion of restrooms in most of the houses and public spaces. For me, nothing breaks the verisimilitude of an imaginary environment more than the lack of a place to poop.
Robby the Robot-style mechanoids are cool. Robby the Robot-style mechanoids in powdered wigs are awesome.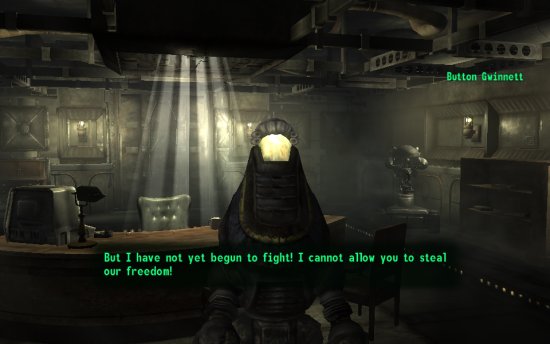 I still hate Moira. But at least I've stopped trying to kill her.
Some of those rotting ghouls are surprisingly well-stacked. ("Don't look, don't look…")
Killing slavers on the steps of the Lincoln Memorial is satisfying, but not as much as gunning down the head slaver with Lincoln's own rifle.
Apparently, making pretty much the same decisions that I would in real life makes me a saint in Falloutville.
Being a saint means that you can steal stuff with impunity.
Lincoln's rifle is sweet. Lincoln's hat? Priceless.