Aaaaaahhhrrrr!
Here I am in my passing-out-candy costume for Halloween. If I look a bit spiffier than usual, it's because one of my coworkers is a costumer for the local community theatre…er, community.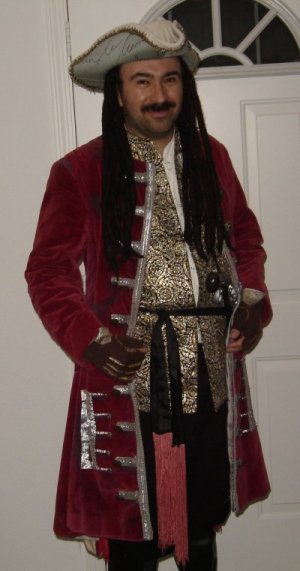 We only got about twenty kids this year, but I treated each and every one to my dreadful pirate impression: "Aaaahhrr! Who do ye be, matey?!?"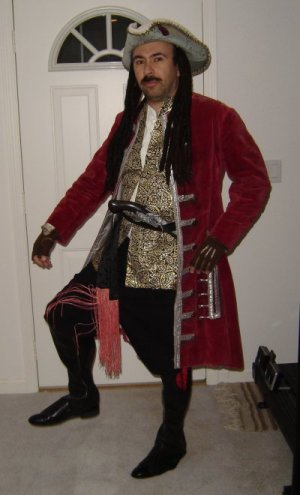 Here I be Captain Morgan.