Oh Snow! There Goes Tokyo!
While some folks got ready for the Big Game, here's what I did this weekend.
Wa! It's Snowzilla!
He may be made of snow, but the children know…that he came to demolish Japan!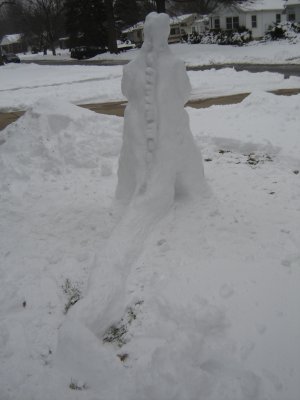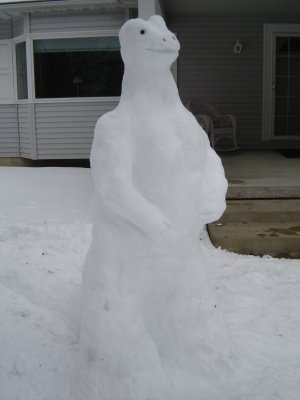 Left: Like his better known cousin, Snowzilla has a ridiculously long tail. Right: His profile reminds me of the kid-friendly, early '70s 'Zilla.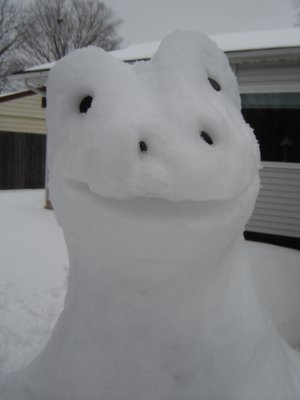 Left: A better look at his back spines. Right: Ain't he cute?
Little known fact: Snowzilla used to breathe fire, but it went horribly wrong.