And Rodan Provides Tech Support
I received the following note with the DVDs I received today from godzillaondvdstore.com: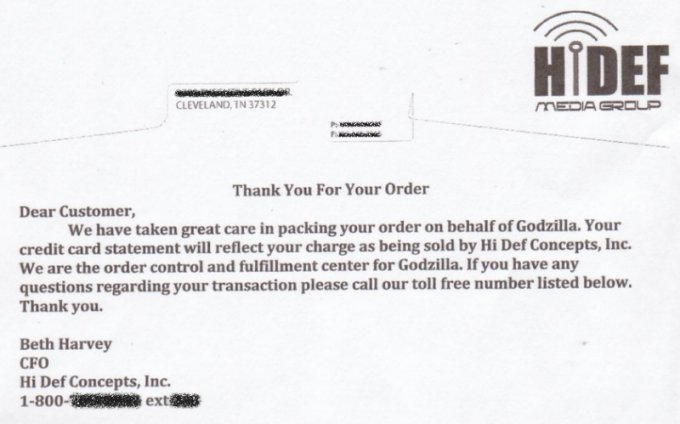 I haven't called the toll-free line yet, but I like to think that it sounds something like this:

Hello. You have reached the Godzilla fulfillment center. If you have scheduled a rampage, press 1 now. For Smog Monster removal services, press 2 now. For all other calls, stay on the line for the next available agent. A tiny princess will be with you shortly.