31 Monster Toys #1: Palmer Monsters – It! The Terror From Beyond Space
Another October, another Halloween countdown! This year's focus is on monster toys from my personal collection.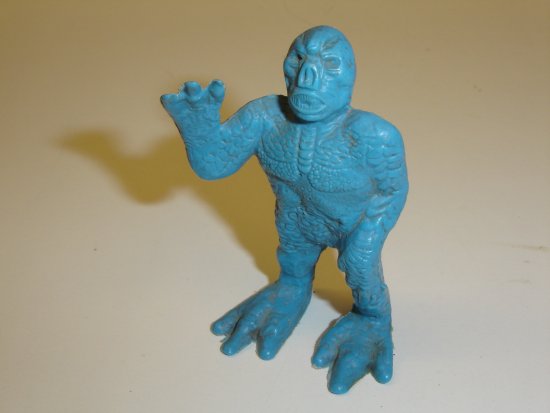 First up is one of a set of 3″ plastic figurines made in the '60s by a company named Palmer. There were eight in all, most of them unlicensed knockoffs of movie monsters. I used to have the Creature from the Black Lagoon and the Cyclops from The Seventh Voyage of Sinbad, but the only one I still own is this swipe of the Martian monster from 1958's It! The Terror from Beyond Space.