31 Monster Toys #8: The Simpsons – Kang & Kodos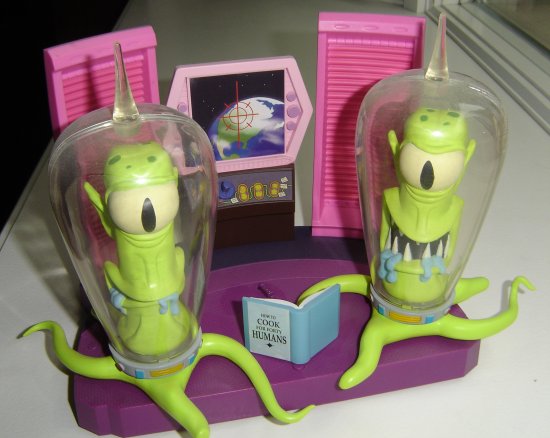 How better to celebrate The Simpsons' 24th annual "Treehouse of Horror" Halloween anthology than with its alien ambassadors, Kang and Kodos?
And here's the epic opening sequence, directed by Guillermo del Toro. I don't know what I enjoyed more, the Mole People/Hans Moleman duo, the torch-bearing mob of Universal monsters, or Maggie driving the Car from The Car.