31 Monster Toys #20: Doctor Who – Reaper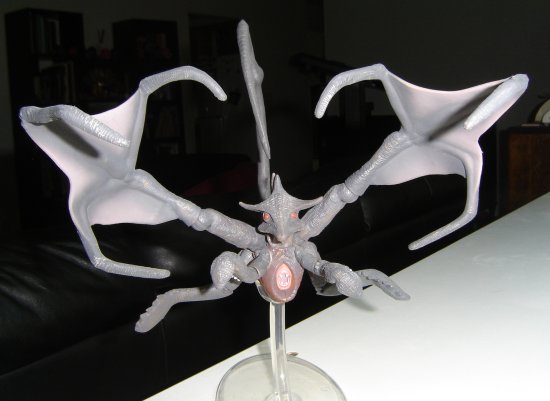 Arguably one of the stranger monster designs seen in 50 years of  Doctor Who, the Reaper appeared in the first season of the British TV series' 2005 revival. When the time-travelling Doctor's friend Rose changed history by saving her father, the resulting tear in fabric of space/time allowed Reapers to pour through into our reality.
This toy by Character Options sports a bendable tail, loads of articulation and a light-up mouth–in its stomach!