31 Monster Toys #31: Cloverfield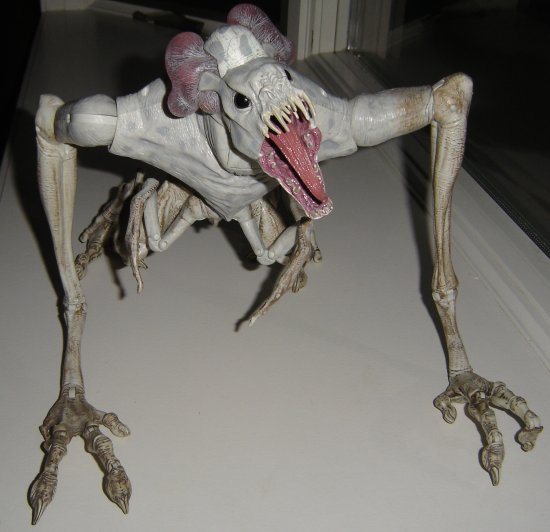 The finale of this month of terrifying toys is the most spectacular one in my collection: the Cloverfield Monster. Standing 14″ tall, this beauty features interchangeable heads and an electronic roar. And remember when we were making a fuss about 16 points of articulated evil? Cloverfield boasts 70 points of articulation. (Personally, I identified only 46; I think Hasbro was counting some of them twice.) Its accessories include a bunch of "parasites," the head of the Statue of Liberty, and a fancy box that serves as a display background. Yeah, it's that nifty.
Well, that wraps up another October! I hope that you've enjoyed this look inside my toy box. And, of course…
Happy Halloween!