The Long Road To Fifty: Minus 2
Family's rarely been much of a thing for me. I don't think that it matters much that my dad's family tree sprouted in Germany and my mom's in Slovakia, though it does explain why I occasionally want to annex myself. Certainly I grew up without any notable influence from either culture, aside from a last name that to this day is usually misspelled/mispronounced.
However, about three years ago I briefly became interested in genealogy for a reason that I will reveal later in this post. After scanning a bunch of old family photos, I signed up for a trial of Ancestry.com. Here's what I cobbled together.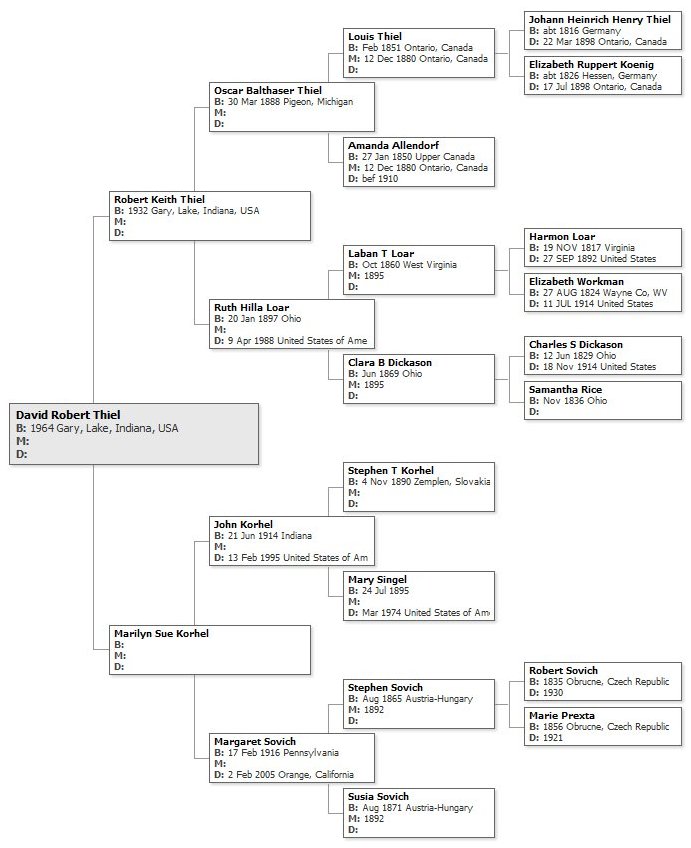 And here are some of the nuts on my dad's branch of the family tree. This is my grandmother's grandfather, Charles S. Dickason, standing next to what I can only assume was an early piece of cat furniture.
This is his daughter Clara with her husband, Dr. Laban Loar of Muncie, Indiana, and their child Ruth.
Here's Ruth a good while later, well on her way to being my "Gammy." You can practically smell the spite.
And this is my grandfather, Oscar Thiel, fishing with his three kids. Not sure which of the boys here is my dad and which is his brother Oscar Blaine, but that's definitely my aunt Marguerite in the back.
My granddad died before I was born, but he certainly looked imposing.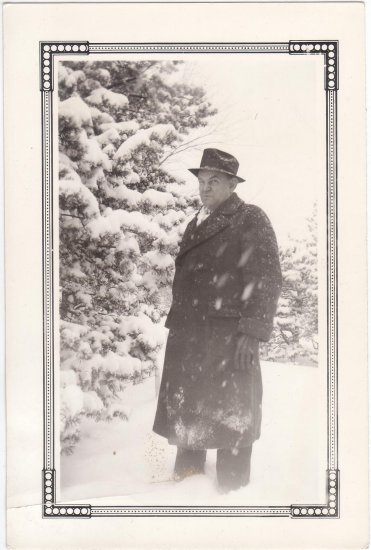 He was a lawyer whose most notable work was being part of the defense team in a famous Lake County, Indiana murder trial. Virgil Kirkland was one of several young men accused of raping and murdering 18-year-old Arlene Draves. He was initially found guilty and sentenced to life imprisonment, but the judge (who was the father of one of grampa's fellow attorneys) tossed out the verdict. The retrial resulted in a ten-year sentence cut short by early parole. In City of the Century: A History of Gary, Indiana, author James B. Lane wrote:
"At the expense of an innocent victim, Kirkland's defense team had exploited a sexist value system that held women accountable for being raped unless their virtue was proved beyond a reasonable doubt."
So, perhaps it's just as well that I didn't know him.
Finally, here's the photo that spurred me to do this genealogy research.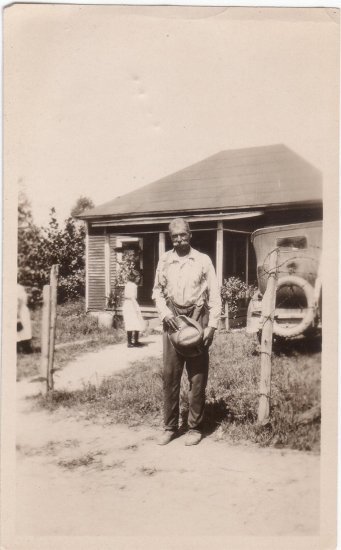 There was a description written on the reverse side which I swore that I had scanned, but I can't find it. It did, however, identify this man as the last slave of the Loar family. That presumably would've been Harmon and Elizabeth Loar of West Virginia, whom were described in A Twentieth Century History of Delaware County, Indiana as "descendants of prominent old southern families." I'll bet.
So, a slave owner and a rape apologist. I'm off to a good start.