The Long Road To Fifty: Minus 1
One thing that's going to become clear here is that when it comes to my family, I have an appalling lack of knowledge. I know that I have aunts, uncles and cousins out there, but haven't kept in touch with any of them.
And I truly know next to nothing about my mom's side of the family. I think that's partially because my grandparents moved away when I was relatively young, and because my mom died in 1995. I've got some photos, a few memories and a bit of second-hand info.
My grandparents were John and Margaret Korhel. They're standing to the right of my folks in the photo below.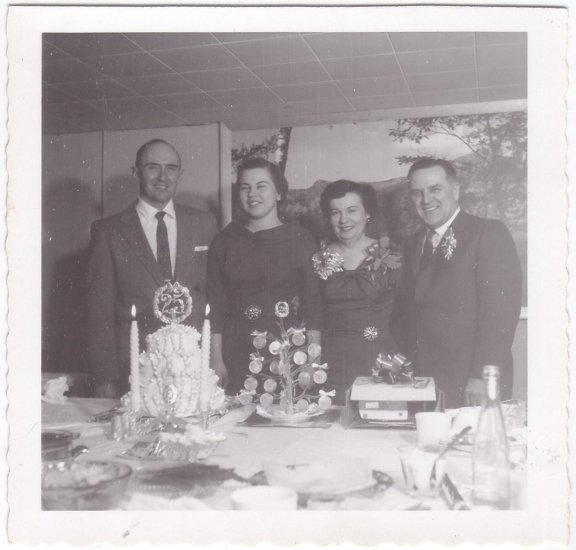 Here's a more relaxed shot of John with daughter Marilyn and her two brothers.
And this is Margaret with my mom.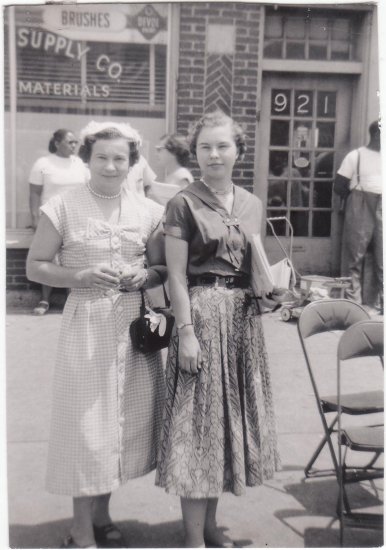 The Korhels were always good to me, and Christmases at their place were among my favorite childhood memories. They retired to Leisure World in Seal Beach, California. I didn't have a great deal of contact with them after that, though I did visit a few times during my year in Southern California. The Prius that I'm driving around now was paid for out of the inheritance my grandmother left me.
Now, this is second-hand knowledge, but it's my understanding that my mom's self-esteem problems began with her folks. She certainly let herself go not long after she'd moved out from under them. More on that in a later post.