The Long Road To Fifty: Interlude 1
I loved my mother very much. And while I've amassed a lengthy list of regrets over the past fifty years, perhaps the greatest is that she died doubting that.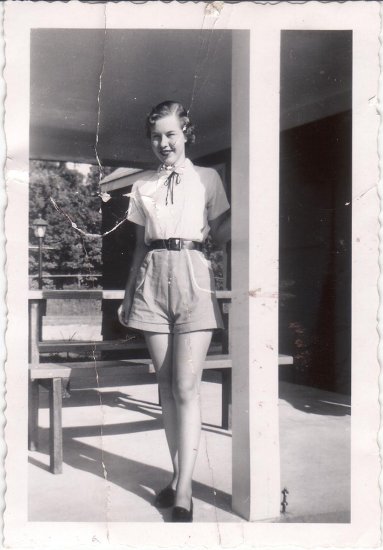 It's strange looking at these photos of Mom from before my birth. By the time I knew her, she'd put on a good deal of weight. The way Dad tells it, it began soon after she got away from her domineering parents. But as neither she nor they are around any more, I'll never know for sure whether her self-esteem issues began with her folks.
What I do know is that Dad and I did not help.
Now, let me be clear. I know that Dad loved her deeply, and still speaks well of her 18 years after her death. But I also know that he tried to mold her to fit his blinkered vision of what a family ought to be. That I exist at all is because he pushed her into getting pregnant. After all, what would be the point of marriage without children?
And at times I was an asshole of a kid. I made fun of her weight. I'm sure that I thought I was helping; I was concerned about her health and was trying to shame her into dropping the pounds.
I would dearly love to slap the crap out of eight-year-old me.
I also remember giving her crap about being "middle aged" when she turned 35. I'm sure that I was fucking hilarious. And I was wrong. She died at 58.
More on this in a couple of decades.