The Long Road To Fifty: 17 (Part Two)
There's a good reason that I've continued to watch the TV series Glee long after its inarguable decline, and it's because it truly speaks to my high school drama club experience. No, we didn't break out into highly choreographed cover renditions of popular songs, nor were our ranks filled with improbably beautiful football players and cheerleaders. We did, however, share the need to perform. We were perpetual underdogs. And, man, did we ever have the backstage romances.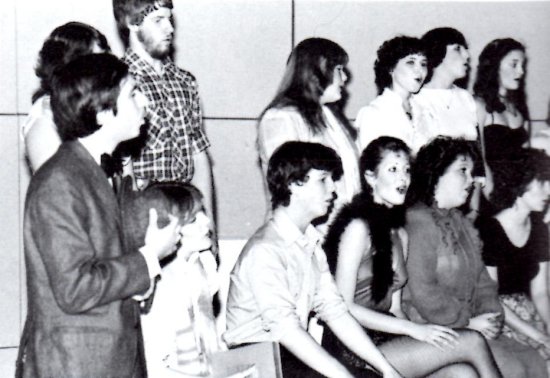 Well, I didn't, and that became a source of frustration. Around me, the heat of the stage lights and the close proximity of the boys' and girls' dressing rooms cooked up a roiling hormonal soup. For me, however, the hookups and breakups remained at a distance. I was firmly in the "friend zone." For my 17th birthday, I made a half-assed attempt at asking out one of my crushes, who–once she realized that I had not invited her to a party–delivered the dreaded, "But Dave, you're like a brother to me."
If there was an upside to my attempts to woo, it was that they provided the motivation for me to learn to drive. (This skill served me well on my single high-school "date," dinner out with a girl named Laurel.)
At my most pathetic, I took the bluntest possible route in pursuit of romance. Like a latter-day Martin Luther, I tacked papers to the door of the girls' dressing room. Rather than 95 theses, however, they were an invitation to join me in a backstage romance. Yes, I literally put it that way. There was even a sign-up sheet.
And while this lamentable effort did not catapult me into boyfriendhood, at least it did not lead to my being mocked into oblivion. As a matter-of-fact, a lot of people signed the paper.
Don't believe me? I still have it.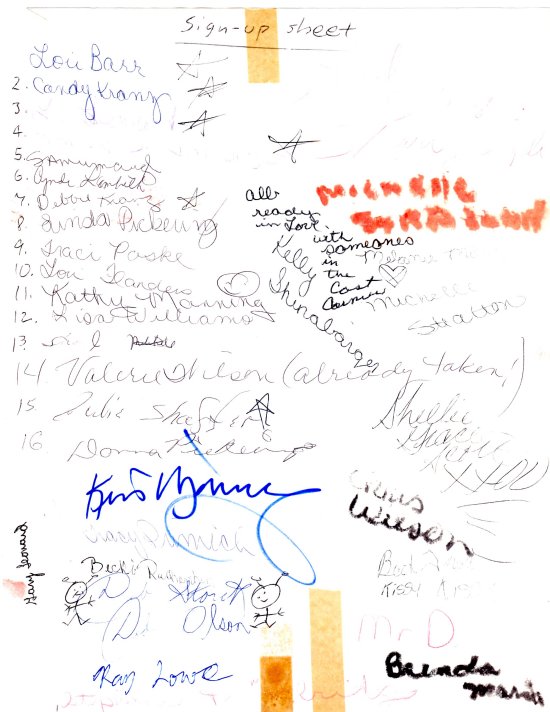 Honestly, it was rather sweet of them. And more than I deserved.