It became the stuff of legends. Back in 1979, Star Wars fans mailed-in proofs-of-purchase in anticipation of receiving the first action figure based on the upcoming sequel film The Empire Strikes Back. But when the mysterious bounty hunter Boba Fett arrived in the mail, he came with a note explaining that, due to safety concerns, the promised spring-loaded rocket had been glued into place. A generation of disappointed children–myself included–grew up to make the handful of working prototype figures among the most expensive collectibles.
This year, toy maker Hasbro has been on a "vintage" kick, releasing Star Wars toys in packaging very similar to that seen in the late '70s and early '80s. What's more, plastered onto the cardbacks are stickers offering–at long last–a honest-to-Jabba rocket-firing Boba Fett!
Mine arrived in today's mail…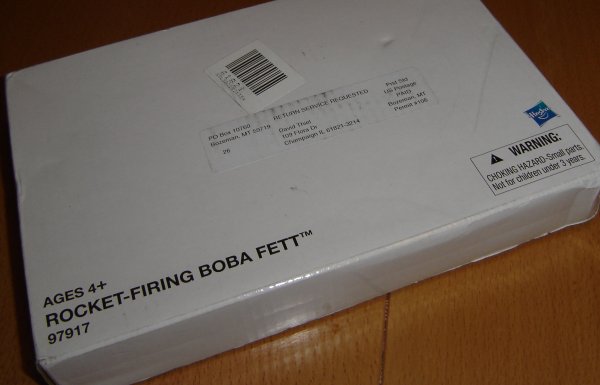 Nice use of the old marketing copy:
Boba Fett…
A fearsome interplanetary bounty hunter.
A threat to the Rebel Alliance, especially Han Solo!
A new character in "Star Wars, The Empire Strikes Back."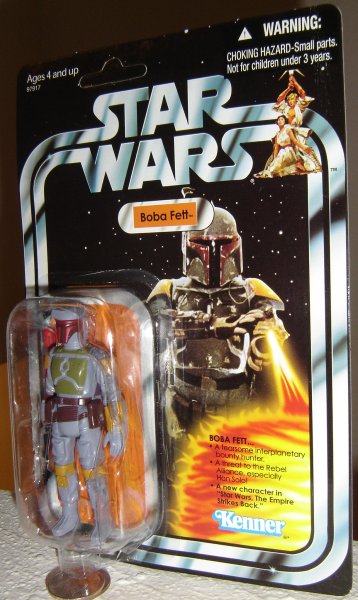 Best of all, they didn't just slap a rocket launcher onto a modern-styled Fett. They actually reproduced the old-school figure with its decidedly inaccurate color scheme and generic laser pistol.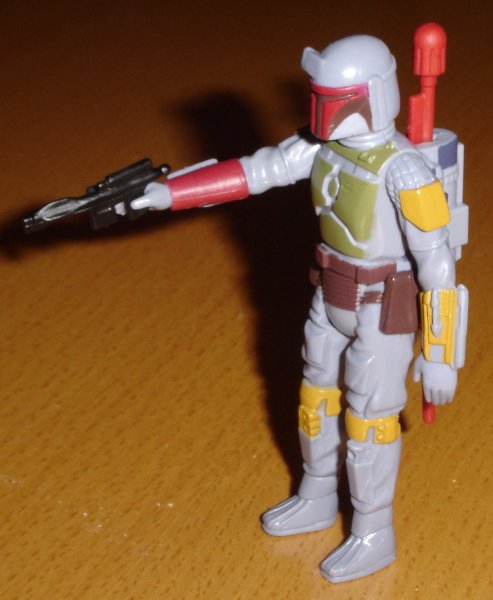 I don't know that it was worth the 31 year wait, but somewhere a disappointed 15-year-old is feeling rather good.