This year's Hallmark ornaments are online, and I can already see several that I hope to find decorating my tree this December. They've got the geek nostalgia thing down to a science.
I'm surprised that they've done nothing with the new Trek film, but this year's starship is one I've been jonesin' for since they first began churning these out back in '91: the Klingon Battle Cruiser! Nothing says "Season's Greetings" like a ship full of pissed-off Klingons!
And if that wasn't geektastic enough, then there's Robby the Robot! Forbidden freakin' Planet for Christmas!
I could do without the Ghostbusters theme song sound clip, but this ECTO-1 is otherwise a sweet ride.
And honestly, this Wicked Witch of the West is pretty damned awesome.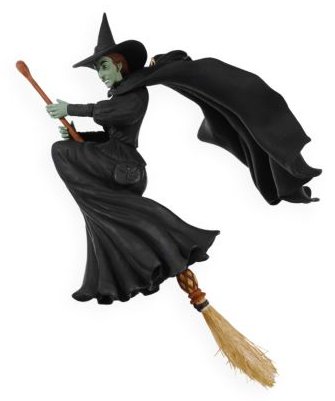 Okay, here's one I most definitely do not want, which means there's a fair chance that Vic will buy it for me anyway. It's Musketeer Barbie. Musketeer. Barbie.
Musketeer Barbie.