Let's be clear: the "failure" to which I'm referring here is entirely on the part of the Universal Studios executives who exploited…
Rondo Hatton!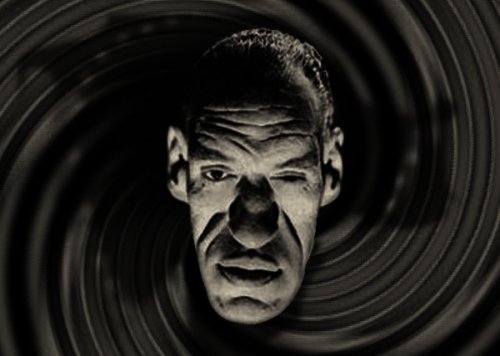 Rondo Hatton had developed acromegaly, a pituitary gland disorder resulting in distorted facial features. He hadn't intended to become an actor, but his distinctive look got him noticed by a film director shooting a movie in Tampa. Hatton later moved to Hollywood and was cast in various bit roles including the 1939 version of The Hunchback of Notre Dame, in which he lost an "ugly man" contest to Charles Laughton's Hunchback. (Laughton, of course, had the advantage of makeup.)
Hatton gained attention when he portrayed "The Creeper" in the ninth entry of Basil Rathbone's Sherlock Holmes film series, The Pearl of Death. Universal subsequently attempted to build him into a horror film icon. (Instant monster! Acting ability not required!) Pretty dickish, considering his medical condition.
He appeared opposite Gale Sondergaard in The Spider Woman Strikes Back,* then appeared twice more as The Creeper in House of Horrors and The Brute Man before his early death in 1946.
Hatton's visage lived on, most notably when it was used as the basis for the makeup worn by the actor playing the thuggish Lothar in Disney's adventure film The Rocketeer. It may have been intended an affectionate homage, but it still seems kinda dickish.
*Sondergaard had portrayed the title character in The Spider Woman, another installment of the Holmes series. However, The Spider Woman Strikes Back was a sequel in name only.