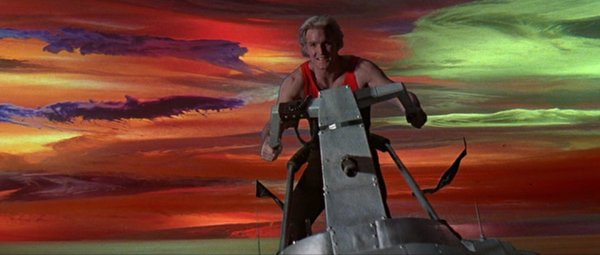 Sam J. Jones had his hair dyed blond for his role as Flash, but that isn't all that was changed. Allegedly, most of his dialogue was redubbed by an unidentified voice actor. And if you've ever seen any of Jones' other Hollywood work, you understand why.
Here's a sequence from the 1987 TV movie adaptation of the comic book hero The Spirit. Skip ahead to the one-minute mark for a sample of Jones' dialogue delivery. On the other hand, start the clip from the beginning for a pre-Star Trek: Deep Space Nine Nana Visitor lounging in a bikini.
I know which I'd recommend.